Rental Aircraft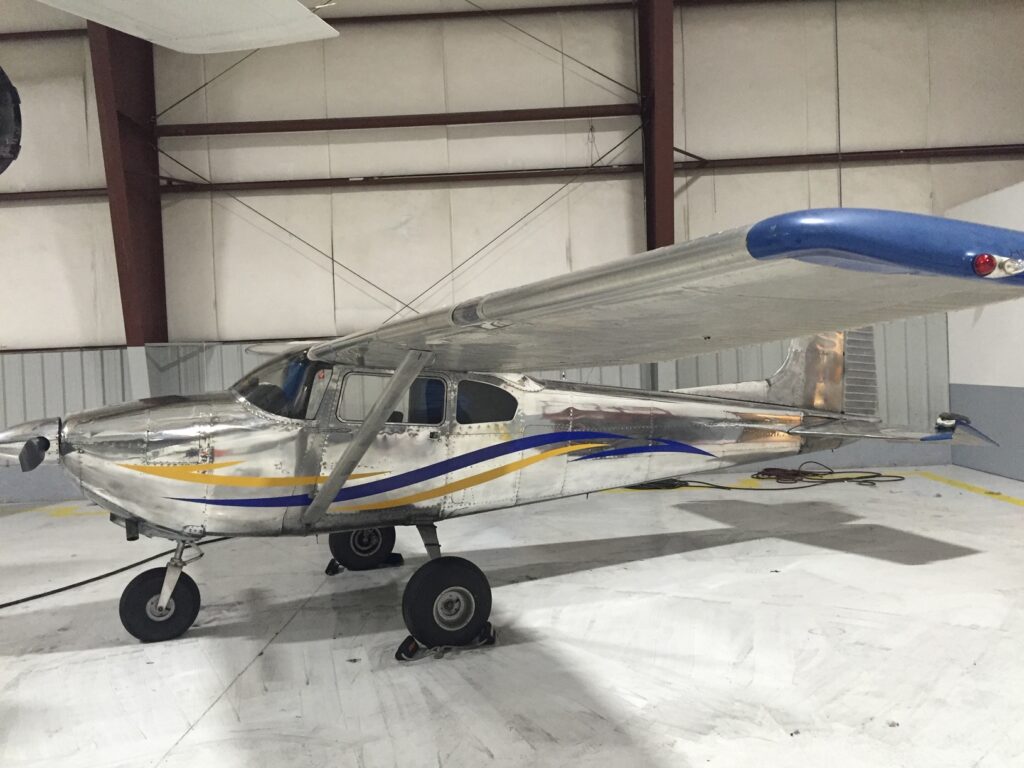 Aircraft Rental Rates | Eagle County Regional Airport
Aircraft Rental
PA-28-181 Piper Archer Rental*
$164.00/Hr
Cessna 182 Rental*
$189.00/Hr
Cessna 182 Backcountry Rental* (Must be accompanied by instructor)
$250.00/Hr
 Cirrus SR22
 Inquire
Instructional Rates
Ground & Flight Instruction
$85.00/Hr
Discounted training rate – local high school or middle school students working on PPL.
$75.00/Hr
Flight Instruction in Customer Aircraft
$95.00/Hr
 Instruction in Cirrus SR22
Inquire 
Other Fees
Overnight Trip Rate – Billed for instructor to accompany a pilot on overnight trips.
$500/day
*Aircraft are rented wet, meaning fuel and oil costs are included. Multi-day trips are billed at rate of 2.0 hours per day if the actual flight time is less.
Cessna 182 | Eagle County Airport Flight Training
The Cessna 182 is a classic, as relevant in the 1950's as it is today. Our Cessna 182 is a highly modified 1956 Cessna 182 straight tail with STOL kit, Alaska bush wheels, the ultimate go-anywhere "tundra trike". A number of modifications had been made to make this aircraft ideal for backcountry training, including: 4 Point BAS Safety Systems Seat Belts, Airglas Front Fork, 850×10 main gear tires, 850×6 nose gear tire, Horton STOL kit, lightweight interior, reinforced firewall, and of course ADS-B in and out so you can connect your iPad and get weather and traffic. We often refer to it as the 182 Rubicon Edition.
Piper Archer II | Cessna 182 | Eagle County Airport Flight Instruction and Aircraft Rental
There are good reasons that the Piper Archer is found at so many flying clubs and schools, yet still finds a home as an airplane people will actually own for their personal use. Its stable flight characteristics and simple design make it an excellent trainer. And with enough speed to get you where you want to go, but not too much to get you in trouble. The Archer became the Archer II with the new designator PA-28-181 in 1976, when a semitapered wing was introduced. It, in combination with the low-drag wheel pants that became available a couple of years later, significantly increased the cruise speed and decreased the stall speed. The new design was so good that it remained essentially unchanged until 1995.
Simplicity is a word that comes to mind when stepping into the Archer. And in this case, simplicity is a good thing. Switches, buttons and controls are large and conveniently placed. The flaps are manually engaged with a Johnson bar located between the two front seats. There are three notches providing 10, 20 and 40 degrees of flaps.
Our Piper Archer 2 is equipped with Stratus ESGi Transponder to provide ADS-B in and out capability so you can connect your iPad and Foreflight to get real time position, weather and traffic in the air, even if you don't have cellular capability in your iPad.
Renting Aircraft Eagle County Regional Airport
Requirements for Renting Alpine Flight School Aircraft:
Copy of last BFR
Copy of Medical
Copy of License Front and Back
Demonstrated or documented knowledge and proficiency in the make and model
Demonstrated or documented knowledge and proficiency regarding mountain flying (mountain flying course satisfies this)
Minimum of 1 flight/1 hr to checkout in make/model of aircraft (can be conducted concurrently with mountain flying course)