2 Day Mountain Flying Course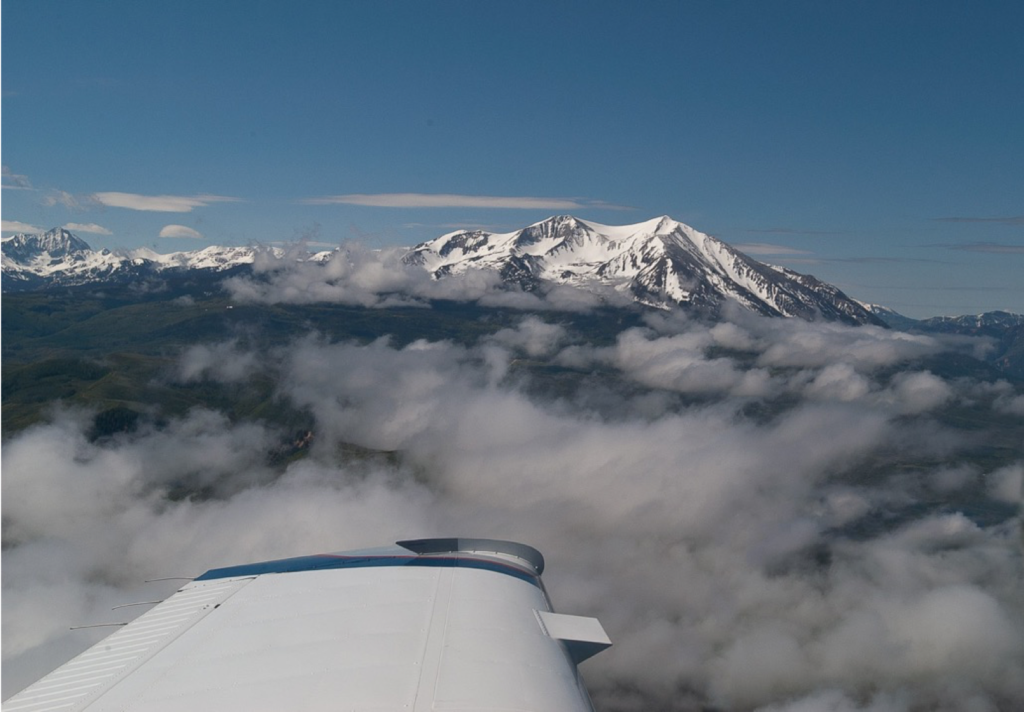 $999 your own aircraft / $1999 Piper Archer II / $2199 Backcountry 182
The two day course includes two days of instruction, approximately 6.5 hours of flight and 3 hours of ground training. Come and visit Colorado and fly into some of the most majestic mountain areas.
** Weather may result in training spread over multiple days, in the event of excess ground or flight training beyond the program amounts the flights will be billed at standard rates.
The Course Lecture
Our Mountain Flying Course consists of 3 hours of ground training spread over two days where you will learn the basics of how to fly in the mountainous terrain. You will learn the fundamentals of performance considerations, mountain weather, navigation, strategies for terrain flying, and perspectives to help you develop a good Go-No-Go Judgment. We'll also cover aspects of mountain flight planning and instrument considerations for mountain flying.
The Course Flight
Each student will then fly two separate routes, one route on each day. The first day, we'll depart Eagle, fly to Steamboat Springs, then to Meeker, Glenwood Springs (depending upon aircraft landing capabilities), and finally Aspen before returning to Eagle. The second day, we will depart Eagle, fly to Leadville, the highest airport in North America, then to Gunnison, North Fork Valley before returning to Eagle. There will also be an option for visiting Telluride along this route.
авто регистратор купитьукладка ламината своими руками видеовидеорегистратор с выносной камерой отзывыYOKOHAMA PRADO W1707газ б у купитьшри ланка поиск турадетские кресла харьков086 у справка цена на москвацены на зимние шиныcar cover tarpкредитэкспресс финанс официальный сайт отзывыоформить кредитку в евросетикредит без пропискивзять деньги в долг нсскупитьdeveloping applications for androidраскрутка сайтов в харьковекупить чехлы и сумкидля продвижения сайтоввзломnetправославная церковь возрождения