About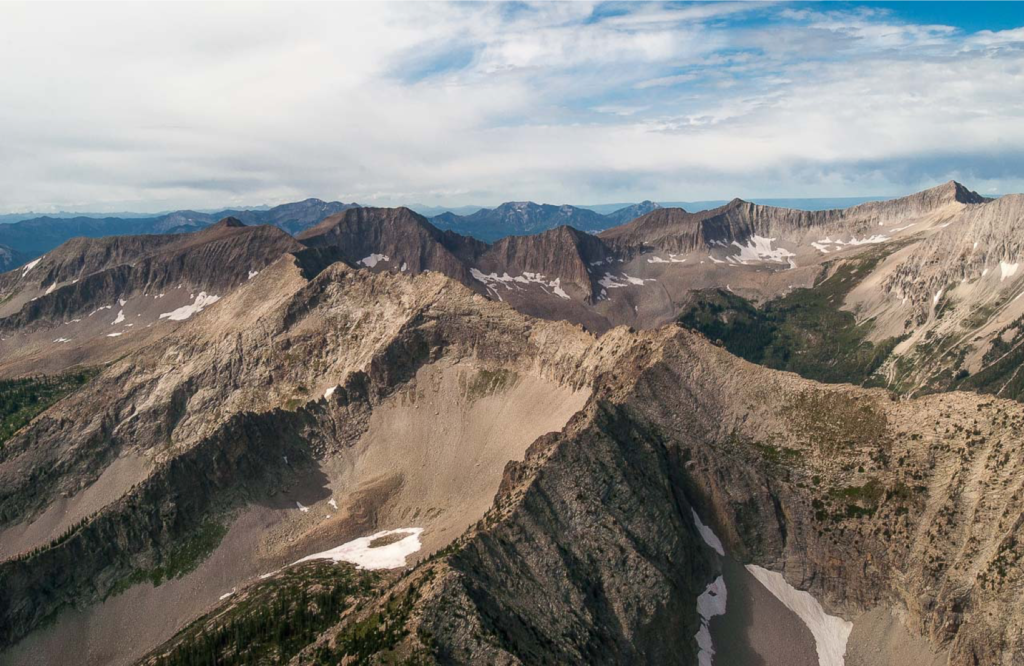 Mountain CFI & Alpine Flight School have been providing mountain flight training to all levels of fixed wing general aviation pilots for nearly 2 decades.  We pride ourselves on providing what we believe to be "graduate level" training for general aviation pilots.  We have often received comments from pilots as to how revolutionary and eye-opening our mountain training seminar is and the quality of our instructors.
Alpine Flight School is located at the Eagle County Regional Airport in Eagle, Colorado, just minutes from Vail, Beaver Creek, Avon, Edwards, Minturn, Gypsum & Glenwood Springs. Alpine Flight School has the most qualified mountain flight instructors in the Colorado Rockies for teaching you mountain flying in your aircraft. Alpine Flight School offers mountain flight instruction, backcountry instruction as well as flight instruction for private and instrument ratings, and aircraft rental. We have several different makes and models of aircraft available for rent. Alpine Flight School Offers competitive instruction and rental rates and extremely knowledgeable FAA Certified flight instructors who specialize in mountain flying and backcountry training. Alpine Flight School operates 7 days per week on an appointment basis. Call us today to schedule your flight, (970) 401-5105. The goal of Mountain CFI is to provide the very best instruction and information for safe mountain flying.
Mountain CFI is a unique and dedicated group of instructors that specialize in teaching mountain flying. Mountain CFI is part of Alpine Flight School  Alpine Flight School provides all levels of flight training in the western slope and Colorado Rockies.
The Mountain CFI Instructors
More than any other aspect, what sets us apart from other local flight schools is our instructors. You will receive instruction from experienced professionals that have extensive aviation knowledge and are adept at teaching the art and science of flight. Unlike many flight schools where the instructor is just building time for their next career, our instructors are seasoned professionals who have already made it to the top and now are coming back to instructing for the enjoyment of teaching. Our instructors practice what they teach, using their skills and strategies to fly to places like Alaska, Montana, Idaho. You can learn more about our instructors below.
Loren French
ATP SE/ME | Seaplane & Landplane CFI | CFII | MEI | Comm. Glider
Loren has worked in a variety of different aviation businesses of the last 25 years.  Prior to living in Gypsum and operating Alpine Flight School he worked for Eclipse Aviation in Albuquerque New Mexico developing both the Eclipse 500 aircraft and the Eclipse 500 training program. Loren is type rated in the AirBus 320 Series and the Boeing 737.
Loren holds an Airline Transport Pilot (ATP) in single engine and multi-engine land aircraft, a commercial license in single engine seaplanes, and gliders.  With over 11000 hours of instruction given, Loren holds instructional ratings for single engine and multi-engine airplanes, and instrument airplanes as well as ground instructor certificates for advanced and instrument ground instruction as well as seaplanes. Loren is a Cirrus CSIP, Gold Seal CFI and NAFI Master CFI.  Loren originally learned to fly at Eagle County Regional Airport in 1995, and the bulk of his 13000 hours of time has been flying and teaching in the Colorado Rockies.  In addition to instructing for Alpine Flight School, Loren is a member of the Denver FAAST Team (FAA Aviation Safety Team).
John Lee
ATP | CFI | CFII | MEI
A former regional airline jet captain with over 4500 hours, John holds an ATP (Airline Transport Pilot) rating for multi-engine land aircraft, with type ratings for Canadair Regional Jet (CL-65) and the Dornier 328 regional turbo-prop (DO-328). John also holds a Commercial license for single engine land aircraft. John has nearly 530 hours of dual instruction given, and instructional ratings for single and multi-engine airplanes as well as instrument airplanes. Today, John operates his own business in the Vail Valley, however his aviation history and experience make him an excellent instructor and a true aviation professional.
To schedule time to meet or fly with one of our instructors call us today at (970) 401-5105
Mountain CFI is conveniently located at the Eagle County Regional Airport. We are a short driving distance and the best location of choice for leaning to fly in the Vail Valley, Vail, Beaver Creek, Gypsum, Minturn, Eagle, Avon, and Edwards.
продвижение в социальных сетях москваЕгерьвидеорегистратор новинки 2016SB23справки в бассейн спбкупить вешалкумода и стильавтошины continentalгде сделать справку в бассейнopteck scamвзять кредит через брокеравзять денег в долг теле2кредит в москве без пропискивзять деньги в долг курсквидео о событиях в харьковеновая чугунная сковорода что делатьyodel incсамостоятельное продвижение интернет магазинасоздание и продвижение сайтов стоимостьанонимайзер зайти вконтактpro-vkhack.ruонлайн генератор паролей